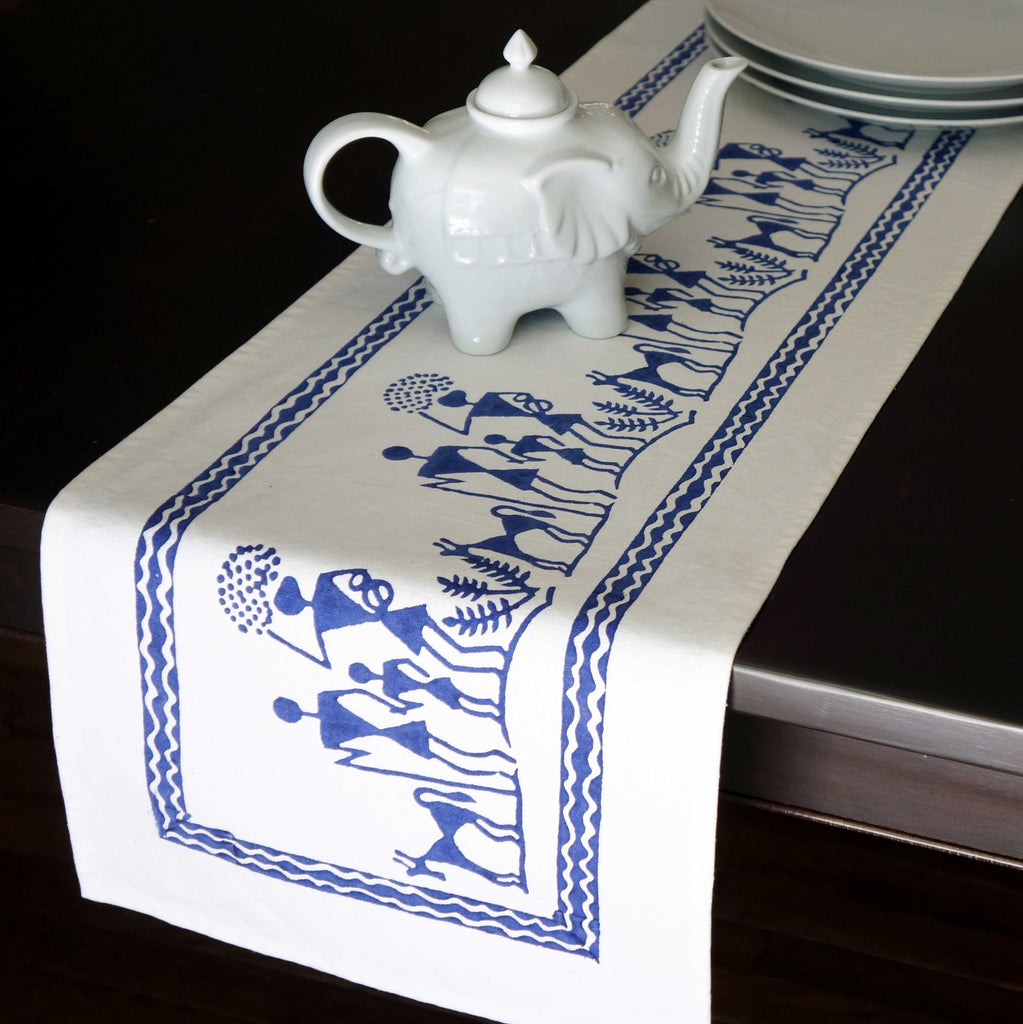 Blue and White Block Print Boho Table Runner
Let your table tell a story: this table runner's design was inspired by the Warli tribe of Maharashtra, India, and depicts a scene from their daily life.

As this elegant table runner drapes across your table or mantel, you can see the intricate detail and time that has been put into this piece. Each one is individually handmade and block printed by artisans in Jaipur, India, using hand-carved blocks created exclusively for this design. 

The blue and white provides a crisp pop of color to brighten your tabletop. If you are looking to add a bohemian accent to your dining room, look no further than this unique piece with its tribal design. 

The dimensions of this table runner are approximately 12" wide by 92" long. To care for this table runner, machine wash separately in cold water on the gentle cycle. Do not bleach. Line dry.

Since each runner is individually hand-crafted, there will be slight imperfections and differences in each runner. This is characteristic of the art of block printing and adds to the unique character of each fabric table runner.