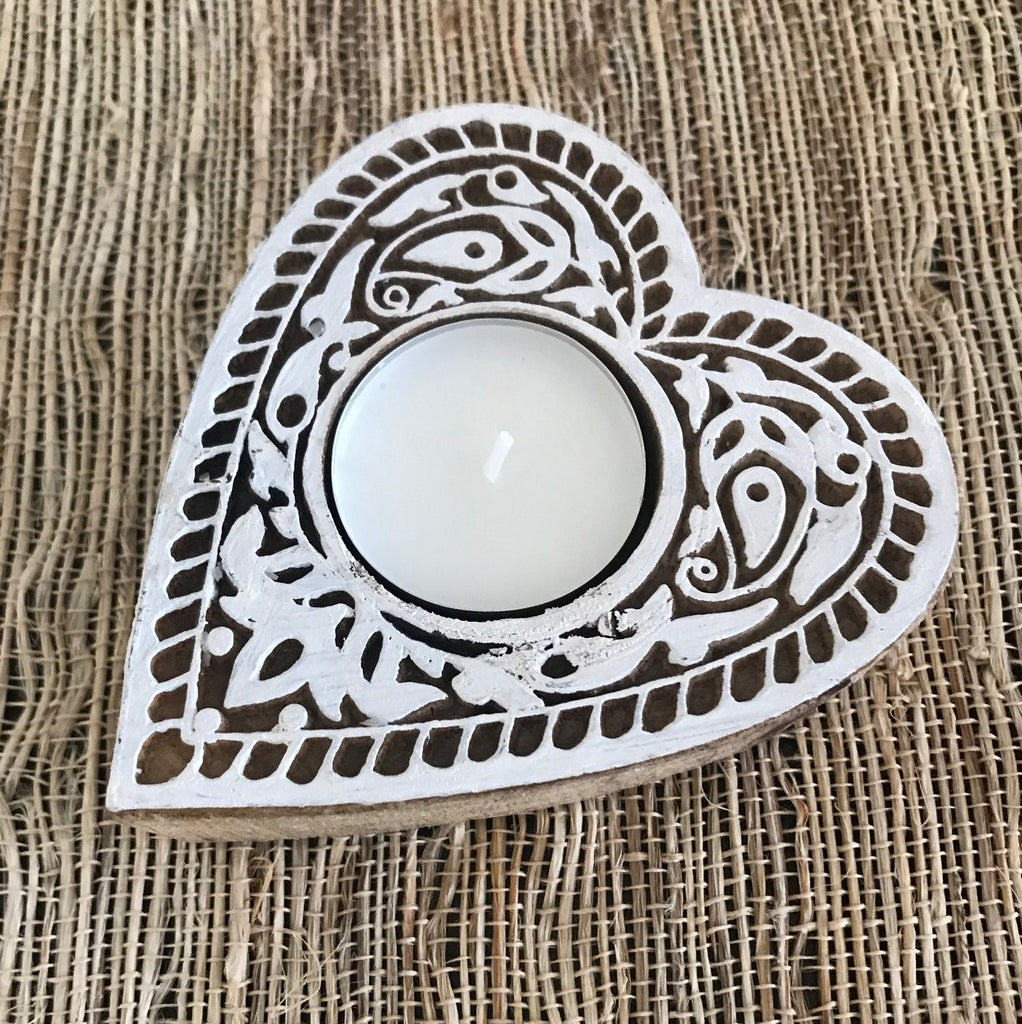 Carved Wooden Tea Light Candle Holders
These candleholders are inspired by the carved wooden blocks that are used to create block printed textiles. Each tea light holder is individually handcrafted by artisans in Jaipur, using carving techniques that have been passed down from generation to generation for hundreds of years.
Add a truly unique, bohemian touch to your décor with these intricately designed candle holders. Choose from four different styles...they look great individually or grouped together anywhere in your home!.  
Dimensions:
Circular tea light holders:  Approximately 3 1/2 inch diameter
Heart-shaped tea light holder:  Approximately 4 inches length x 3 1/2 inches width
Because they are individually handmade, dimensions may vary slightly. The candleholders are carved and painted on top, with natural wood on the bottom.