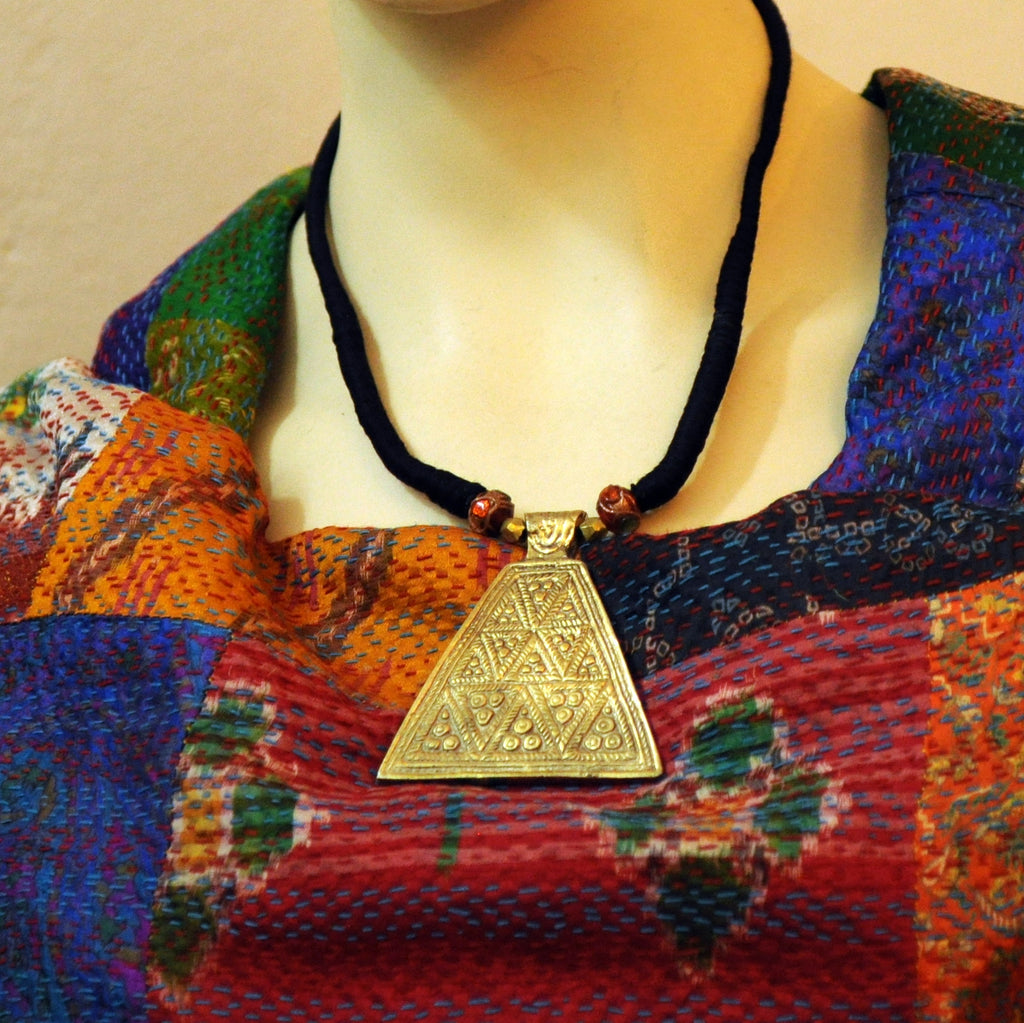 Dhokra Triangle Pendant Necklace
Make a bold statement with this extraordinary Dhokra triangle pendant. Experts in India have handcrafted this necklace using a method called Dhokra, which involves the creation of brass molds with wax and clay to create unique and individual beads, pendants, and other shapes.

Dhokra has existed for 4,000 years, and the art form has continued to blend tradition with modern style ever since. This triangle pendant is the perfect addition to your jewelry box!
Materials:  Brass and thread