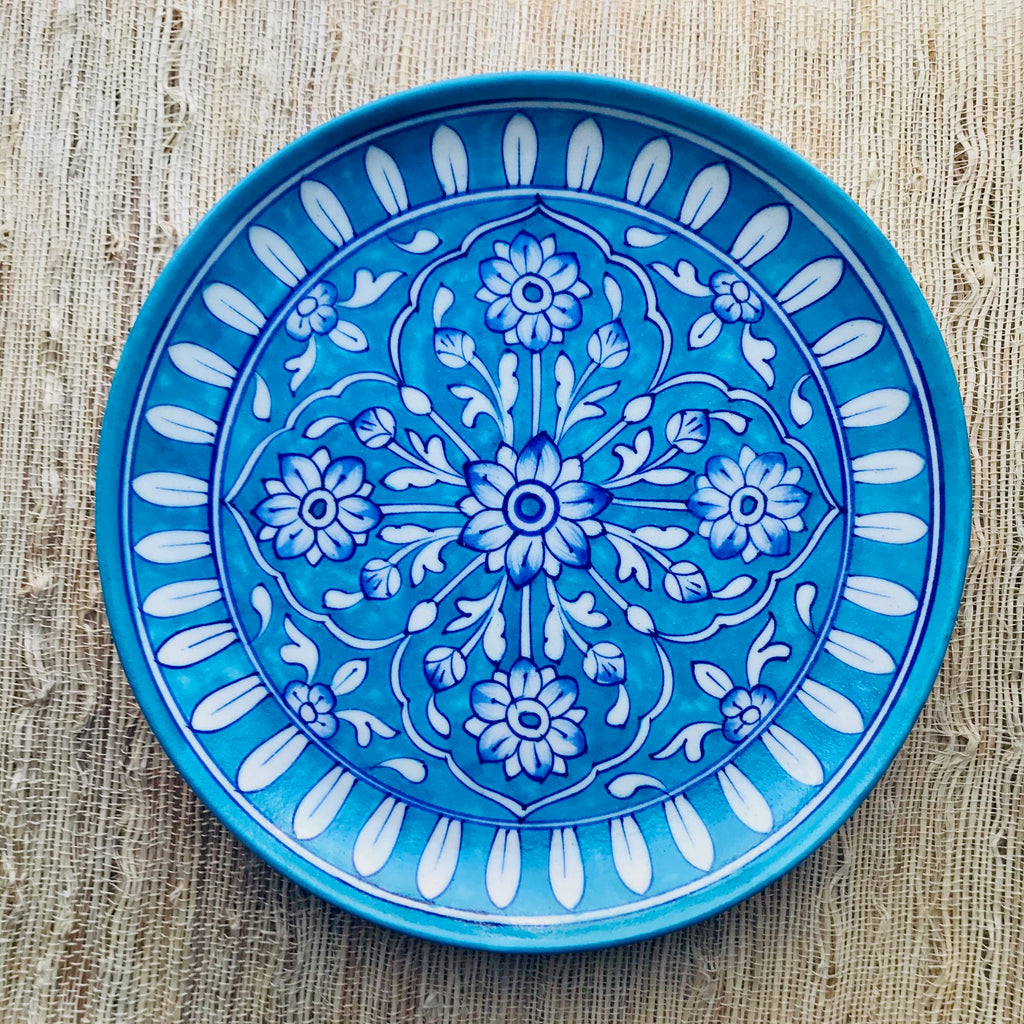 Handcrafted Rajasthani Round Pottery Plate
These handcrafted, round pottery plates will look great anywhere in your home! You can use them to display jewelry and knick-knacks, hang them on a wall, or place on your table or shelf for a beautiful pop of color. This style of pottery has been passed down from generation to generation, by artisans in Rajasthan, India...each plate is handmade and truly unique!
Details:

10 inch diameter

One inch deep
Round elevated base
Opening in the back to accommodate hook, to hang on wall
Please allow for slight imperfections in each tray, as that is characteristic of handcrafted products and adds to their uniqueness. 
Please do not use trays for serving or preparing food.