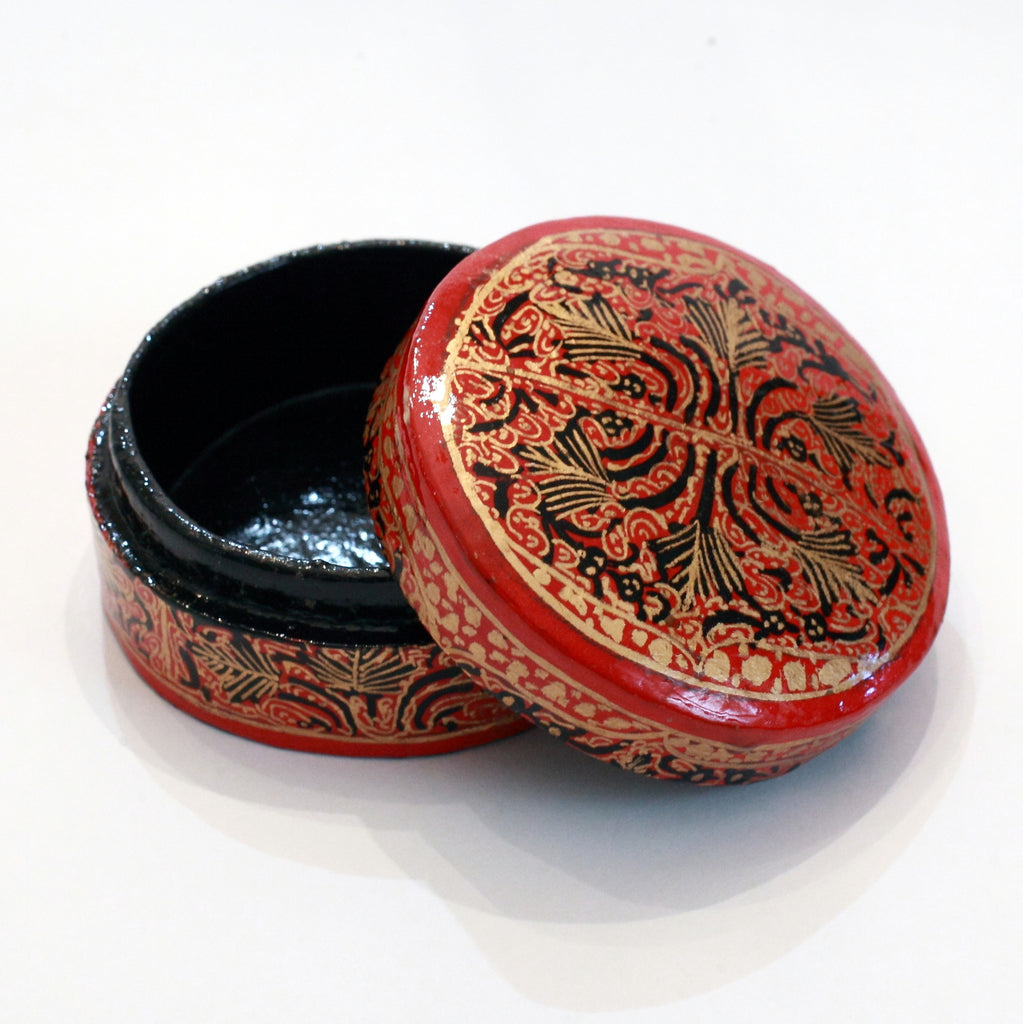 Red and black round paper mache box
A beautiful red and gold round paper mache box, with black accents---handcrafted by artisans in India. Paper mache originated in Persia and was introduced in India back in
the 15th century and is now a specialized craft in the Jammu and Kashmir region. This box is a wonderful addition to the decor in your home and can also be used for jewelry and other small items. And it makes a great gift!
Approximate dimensions:  

3 ¼" Diameter x 1 ¾" Height

Individually hand-crafted

Completely removable lid