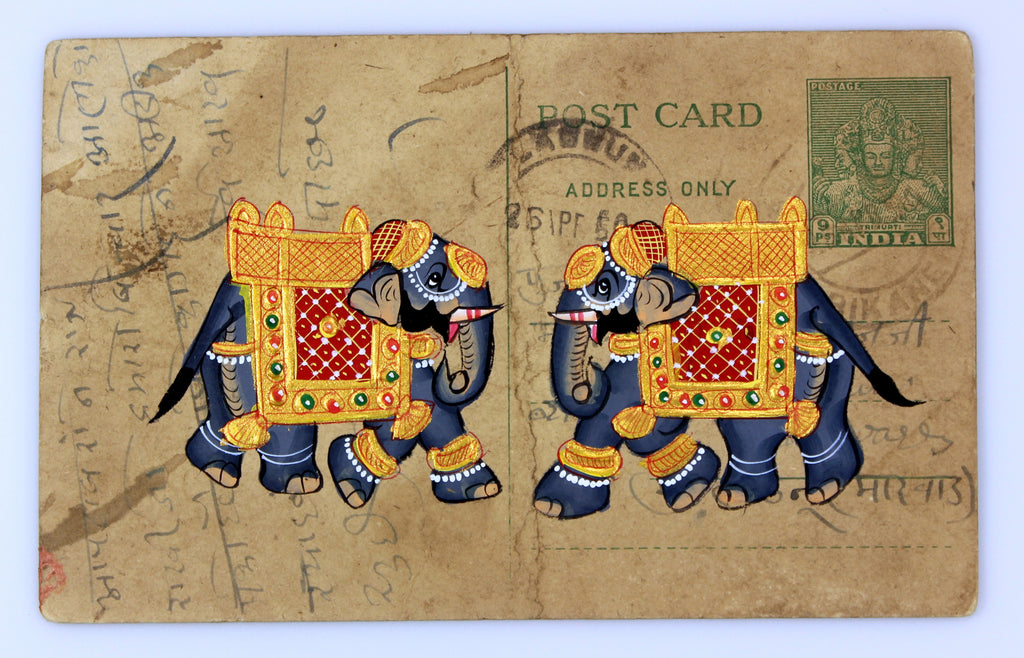 Vintage Postcard Painting-Two Elephants
One-of-a-kind art really can make your home stand out. If you are looking for a unique piece of art to spice up space in your home, consider these unique vintage postcard paintings. This one features two elephants in the individual, hand-painted style of artists in Rajasthan, India.

And the postcards themselves have a unique story.  Many of them date back to the 1930s and 40s, when they were used by grain merchants in Rajasthan to communicate daily prices to various markets. 

Each vintage postcard painting is hand-made, so will vary on looks and sizing. The approximate dimensions are 3 1/2" height by 5 1/2" width. Frame is not included. There may be small tears and discolorations on the postcards due to their vintage nature.