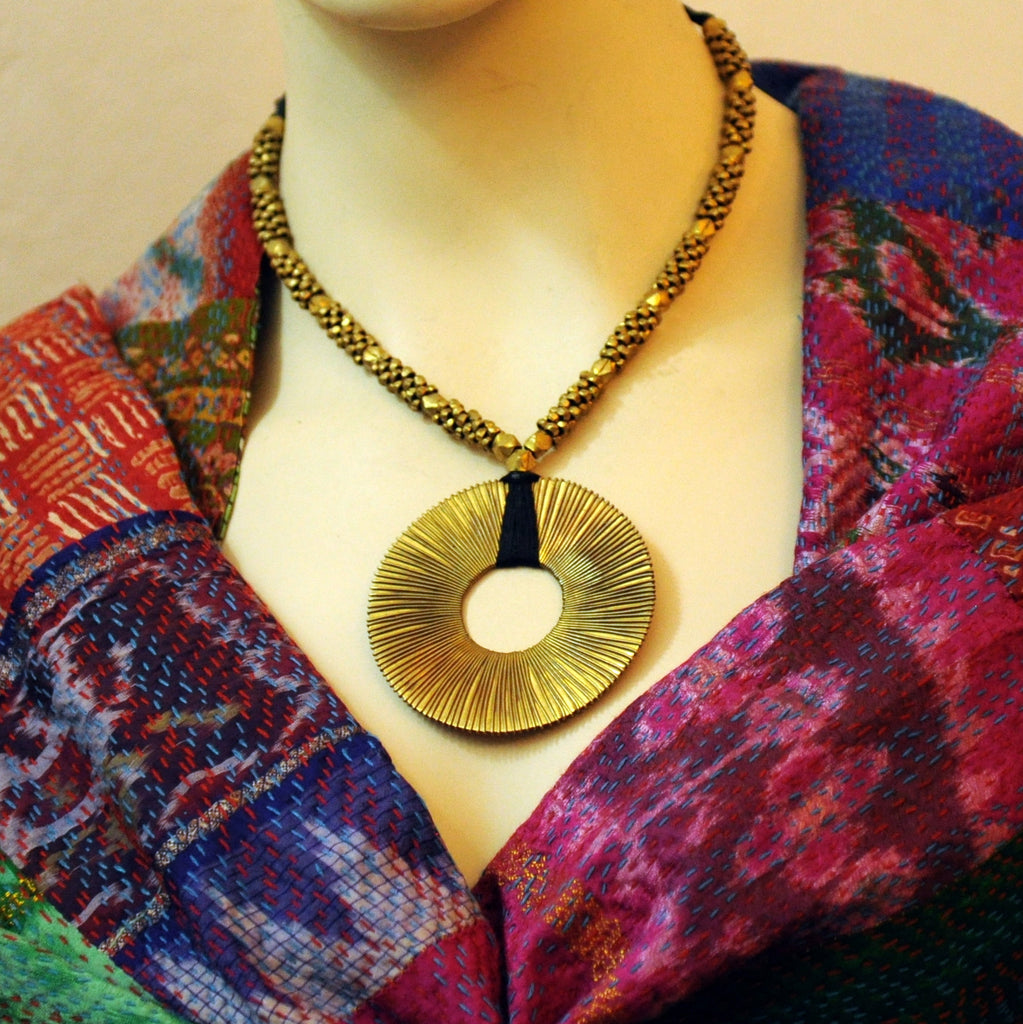 Dhokra Spiral Pendant Necklace
If you are looking for a statement piece to round out your wardrobe, we have just the thing! This extraordinary Dhokra spiral pendant necklace is elegant and sure to draw the eye of anyone around you.
Dhokra is the art of casting brass into molds formed by clay and wax, a method developed in India that has been practiced for over 4,000 years. Expert artisans in West Bengal handcraft every unique necklace! 
Materials:  Brass and thread