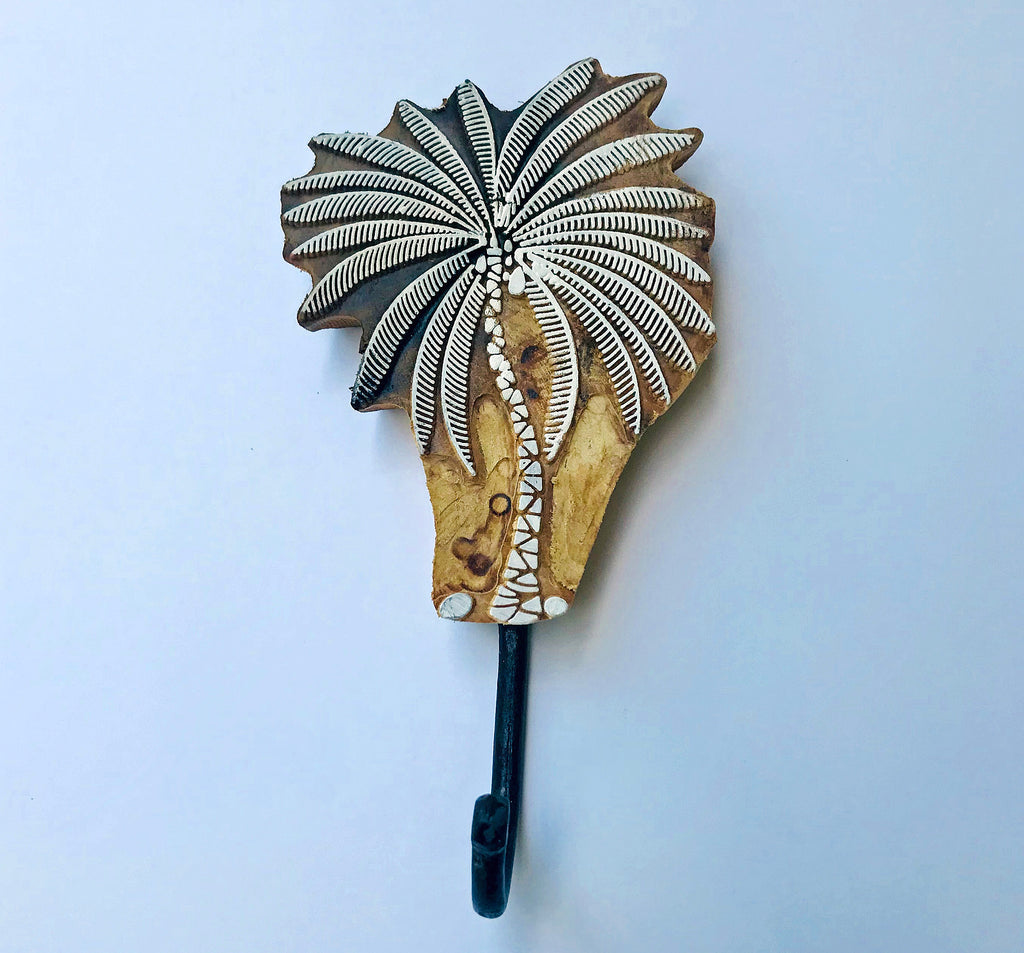 Hand Carved Decorative Wooden Wall Hooks
Accessorize your walls with these decorative hand carved wall hooks, created by artisans in Uttar Pradesh, India. Use them to hang jewelry, scarves, keys and other small items, anywhere in your home.

Each hook is individually hand crafted, using a style of wood carving that can be traced back to the late 19th century. Add boho chic to your space, with these unique wall hooks! Please allow for minor imperfections and color variations that are characteristic of all handmade items--they add to the uniqueness of each piece. 
Product Details
Weighs approximately 1/2 lb
Dimensions:
Round Wall Hook: 6.5 inches length x 4 inches diameter x 1 inch thick
Square Wall Hook: 7 inches length x 4 inches width x 1 inch thick
Palm Tree Wall Hook: 8 inches length x 4 inches width (at widest point) x 1 inch thick
Fish Wall Hook: 6.5 inches length x 5.5 inches width x 1 inch thick