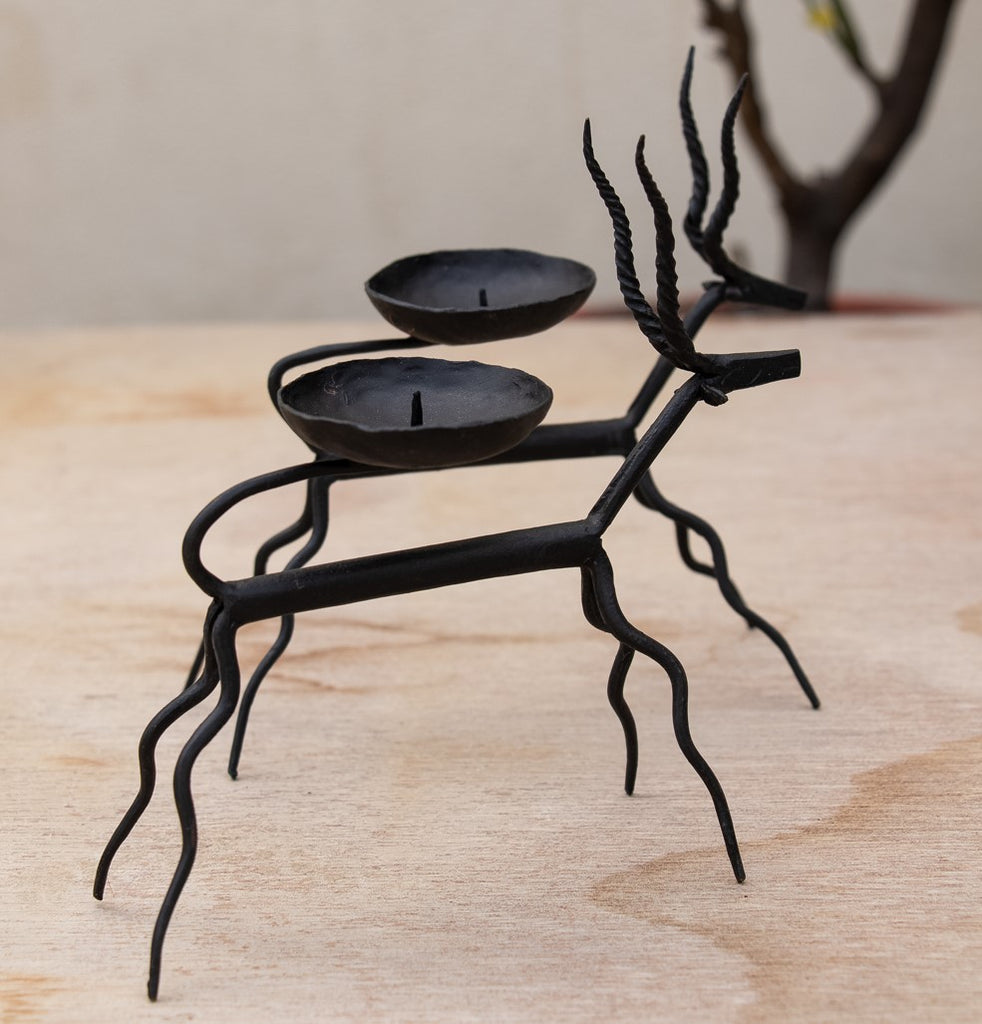 Hand Crafted Metal Deer Tealight Candle Holder
Rustic and eclectic, these hand crafted deer tealight holders will add unique charm to your space. Each candle holder is made from iron by skilled artisans in the Bastar region of India, where the art of metal sculpture has been practiced for several hundred years. 
With their bohemian design, they'll add a striking, bold accent to any room in your home! 
Details:
Made from iron
Sold individually
Approximately 6" length x 6" height x 2.25" width
Weighs approximately 8 ounces