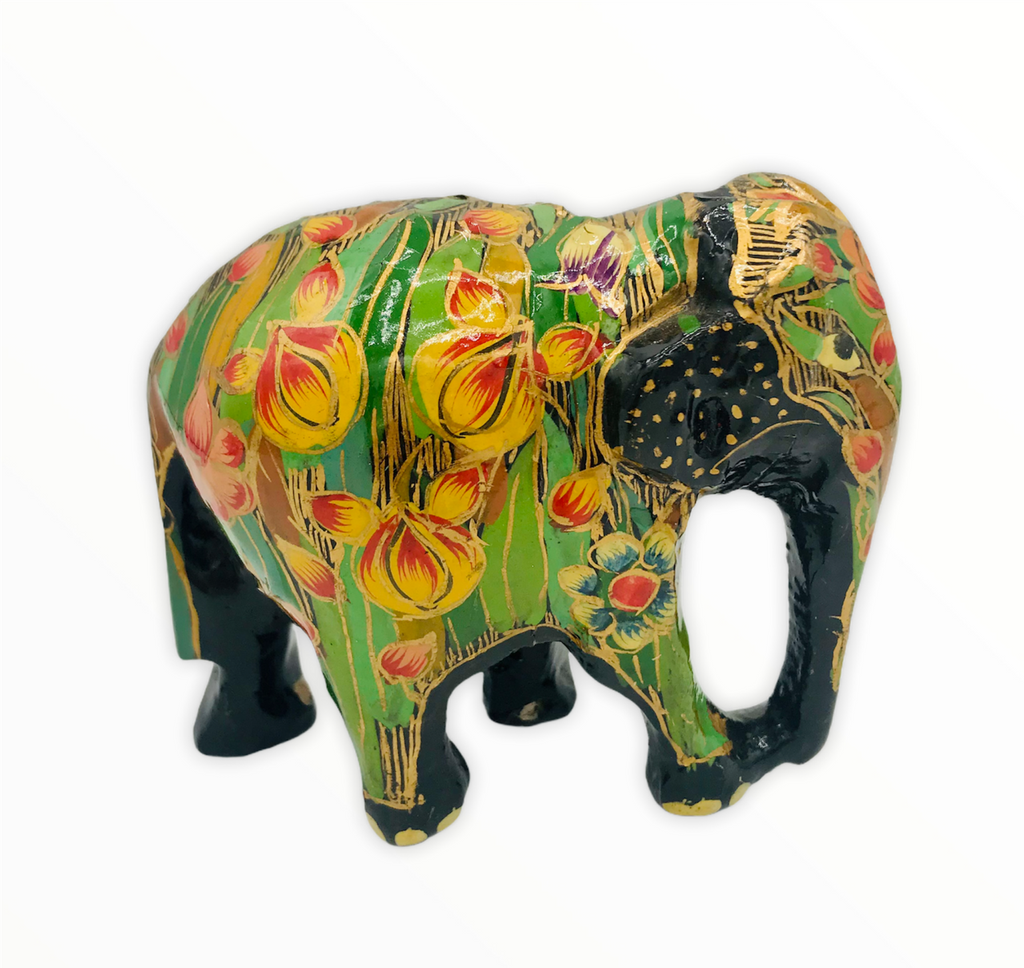 Hand Crafted Paper Mache and Wood Decorative Indian Elephant
Elephants are a sacred part of Indian culture. They are said to remove obstacles and bring good luck, which is why they are often used in home décor. Picture this eye-catching green, orange and gold painted elephant on your mantle, side table or nightstand!

It's hand crafted out of wood and paper mache, by skilled artisans in Kashmir, where the art of paper mache has been practiced for hundreds of years. Add this elephant to your space for a colorful, boho chic accent to your décor…and celebrate a great symbol of Indian culture at the same time!
Approximate dimensions: 3.5" height x 3.5" depth x 2" width