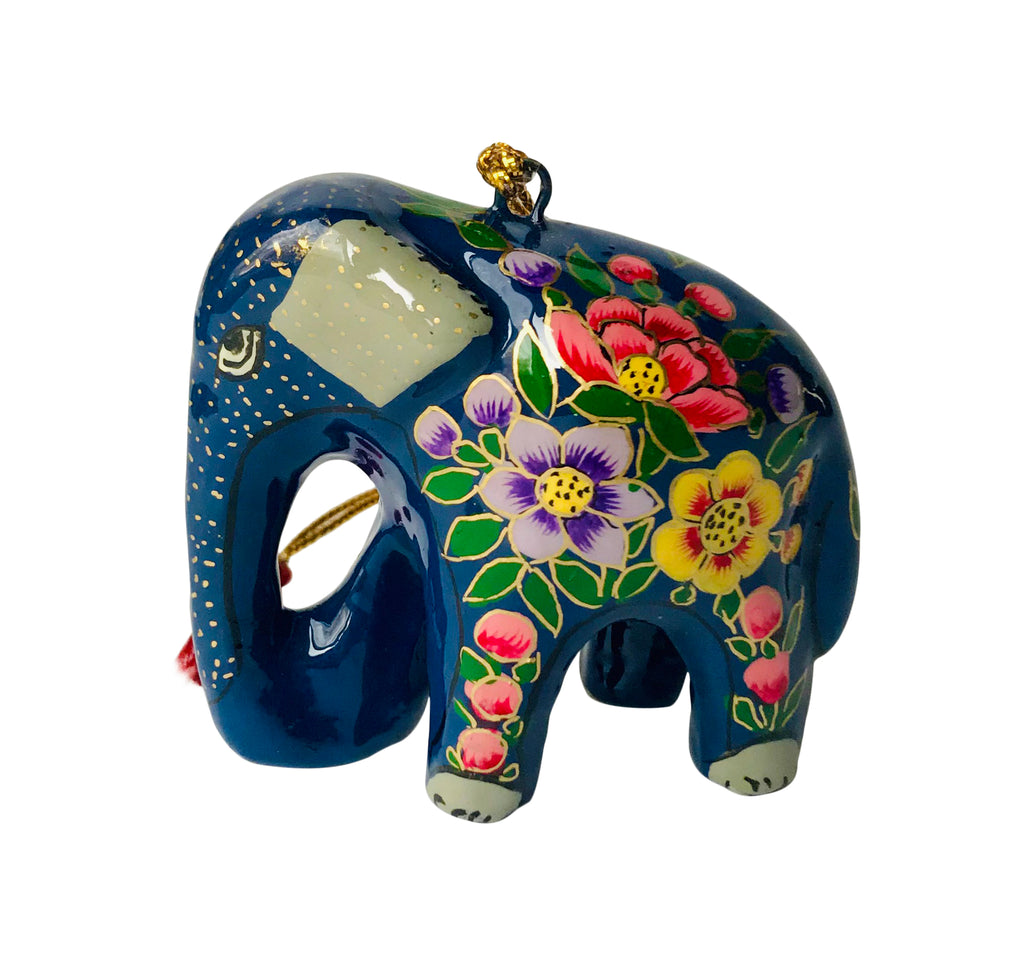 Hand Painted Paper Mache Decorative Hanging Elephants
These boho chic, hanging elephants are the perfect way to add an eye-catching accent to any room in your home! Made from paper mache, each one is individually hand crafted by our team of Kashmiri artisans.
You can hang these decorative elephants on your walls or door knobs, from a nightstand drawer, or in your kids' rooms— the possibilities are endless! They'll bring a smile to your face wherever you choose to put them.
These hand painted elephants will also make a great addition to your holiday décor collection. Just picture how colorful they'll look on your tree or hanging from your mantle. Brighten up your year-round home décor, and your holiday ornament collection with these one-of-a kind, artisan-made hanging elephants!  
Available in three colors—please allow for minor imperfections which are characteristic of hand crafted items and add to their unique character. Approximate dimensions are 3" height x 3" length x 1.5" width.