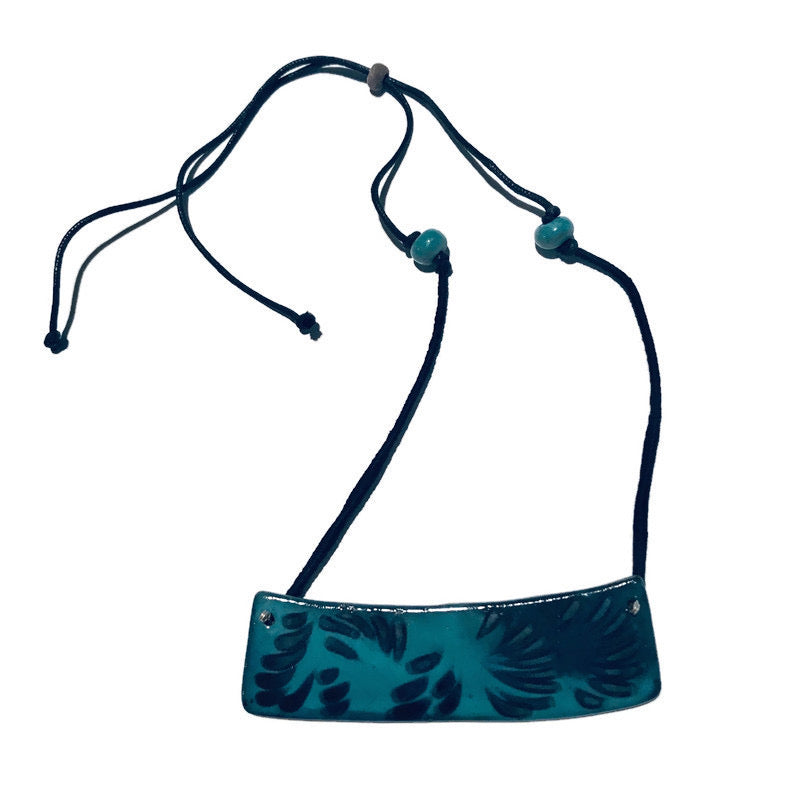 Handcrafted Ceramic Pendant Statement Necklace
Add these unique statement necklaces to your accessory collection! With bold ceramic pendants, they will add a beautiful accent to any outfit. Available in four designs. 
Details:
Approximate length: 16 inches
Approximate weight:  5 ounces
Slide lock closure, which allows necklace length to be adjusted
Because each piece is individually hand-crafted, there may be slight imperfections. This is characteristic of hand-crafted items and adds to the unique character of each necklace.