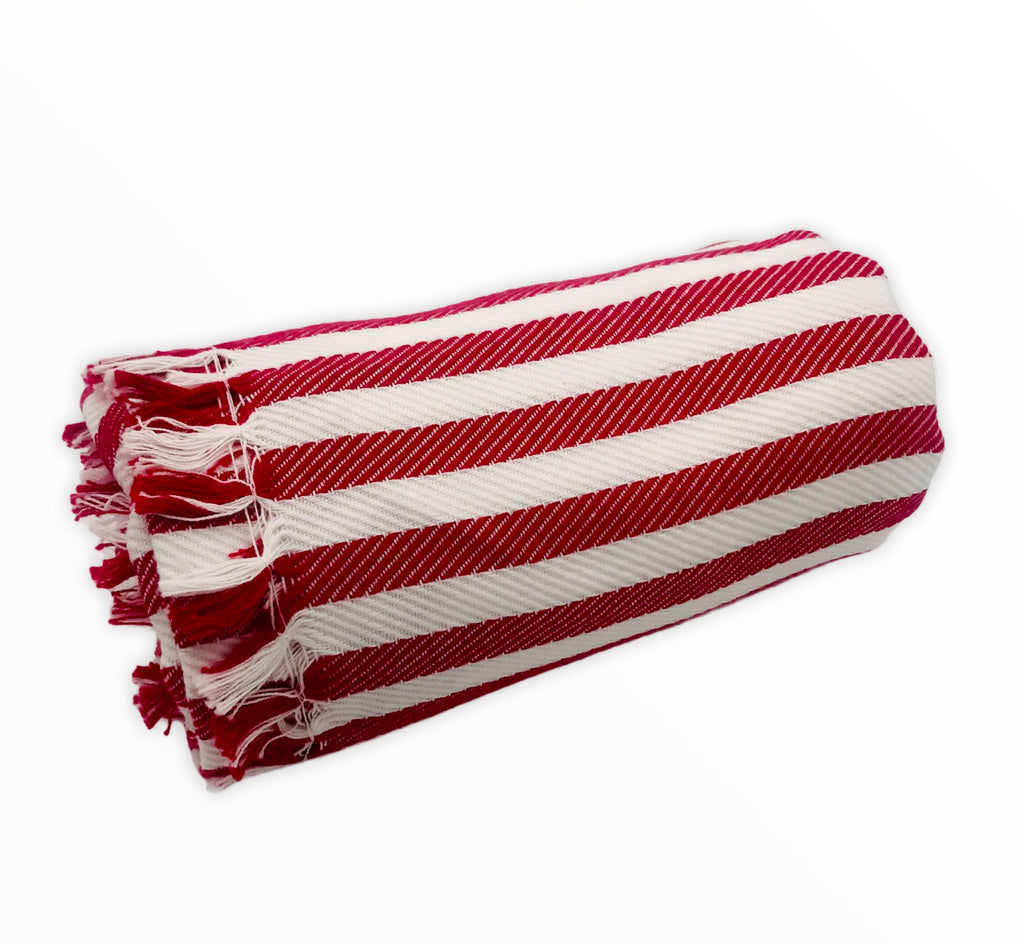 Striped Cotton Towel
This striped cotton towel is the perfect addition to your purse or tote bag. Made in Southern India, these light and bright towels are made out of 100% cotton and are soft, lightweight, and very absorbent. 

They are available in blue, green, red and caramel stripes---perfect for everyday use, travel or at the pool. They require very little space and dry very fast, which makes them great for your next vacation! You can also use these towels as a colorful wrap when you've forgotten a sweater or jacket!.
Care Instructions: When washing these towels, it is recommended to wash them separately before their first use. Machine wash the towels on cold and tumble dry on low. Bleach and high heat should not be used. Because the towels are 100% cotton, there will be some shrinkage after the first wash.
Approximate dimensions before first wash: 56" long x 29" wide
Approximate dimensions after first wash: 50" long x 27" wide 
Please note that is a final sale item, and not eligible for returns or exchanges.