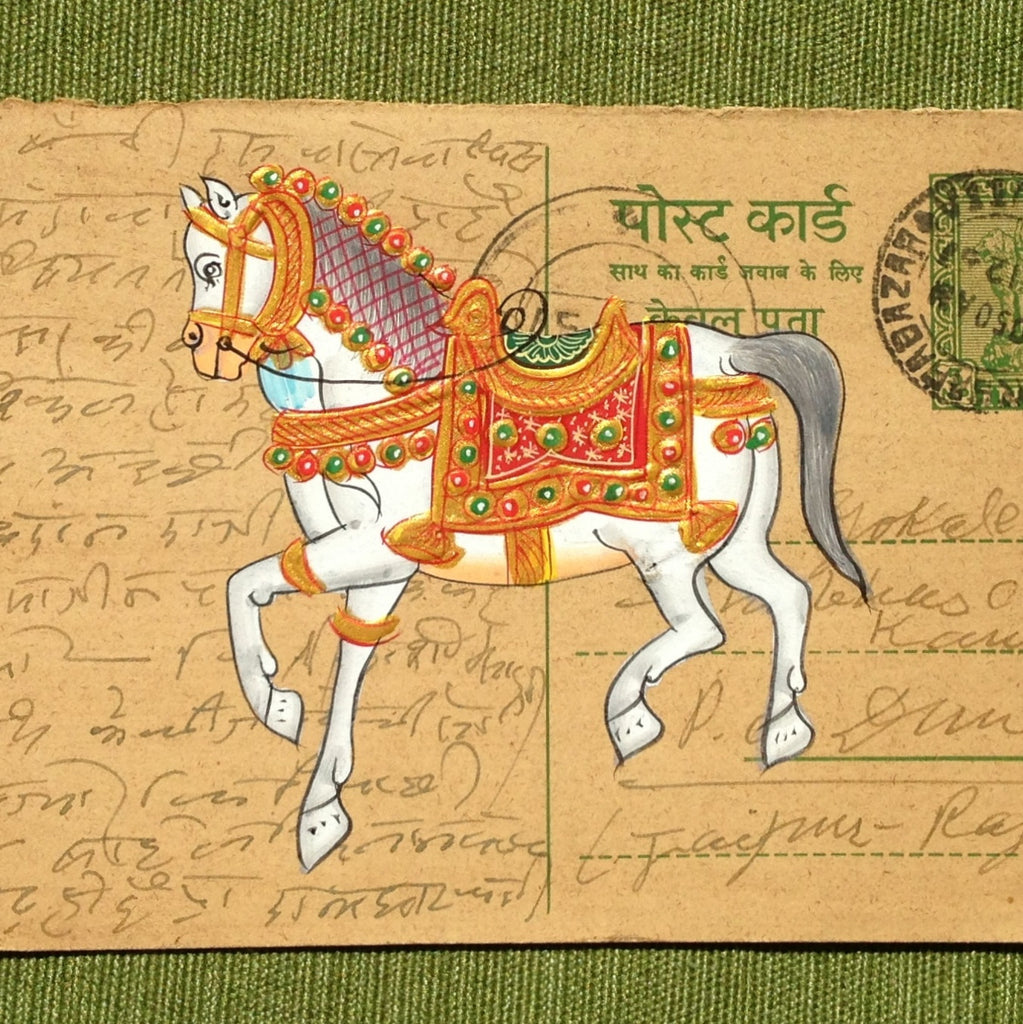 Vintage Postcard Painting-White Horse
Add a dash of unique style to your home with this vintage postcard painting of a white horse. Perfect for an accent piece or to break up space on an empty wall, this unique and hand-painted piece of art is sure to be the topic of many conversations.

Artists in the state of Rajasthan, India, create each individual work of art. They use vintage postcards which were often used to communicate daily prices for various goods, as a canvas for each painting. No two postcards are exactly alike. Their approximate dimensions are 3 1/2" height by 5 1/2" width, which can vary slightly depending on the postcard. Frames are not included.

Small tears and discoloration on the postcards are characteristic of their vintage nature.